Xiaomi Mijia Camera Owner Found Other People's Private Photos on his Google Nest Hub
Google removed the ability for Xiaomi cameras to connect to Google's Nest Hub after a Xiaomi Mijia owner noticed that he received still images on his Hub display from other users. Even more horrible is that some of the images on his display were of sleeping people. One image even showed a random baby sleeping in his crib.
"We are aware of the problem and are in contact with Xiaomi to work on a solution," Google said in a statement. "In the meantime, we are turning off Xiaomi integrations on our devices."  It is clear that this is an extremely important privacy issue and we can see why Google was taking action so quickly.
The story was first uncovered through Reddit yesterday afternoon. There, a man with a Xiaomi Mijia 1080P smart camera with infrared night vision noticed that he received a seemingly random feed with photos when he approached the Xiaomi camera from his Google Nest Hub.
Remember back in September 2019, a couple, Samantha and Lamont Westmoreland realized something was wrong when they began to hear a voice over the in-house video system. Then they started hearing loud music throughout the house and noticed the thermostat had been ratcheted up to a sweltering temperature.
Smart-home technology allows residents to remotely control everything from the lighting to the thermostat, and to see who's ringing their doorbell. While it's often touted as a means to keep homes secure, a Milwaukee couple say they felt anything but safe after a hacker took over their smart home.
"My heart was racing,"  says Samantha. "I felt so violated at that point." The couple had originally installed a Google Nest system in their house in November 2018. On September 17, Samantha came home and found that the thermostat had been turned up to 90 degrees. Thinking it was a mistake, she reset the thermostat.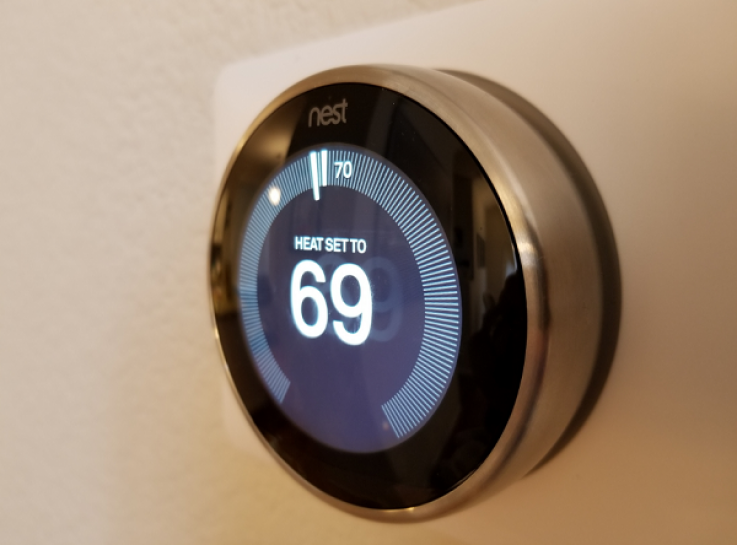 The thermostat went back up, though, and a disembodied voice started talking to her and her husband through the camera in the kitchen and playing loud, "vulgar" music. "So I unplugged it and turned it facing the ceiling," Samantha said.
The Westmorelands eventually contacted their internet service provider and changed their network ID, thinking that someone had hacked first into their wifi and then begun using their Nest.
"People need to be educated and know that this is real, and this is happening, and it is super scary, and you don't realize it until it's actually happening to you," Samantha said.
The Westmorelands are not the first smart-home owners to be hacked: In January, someone took over a West Barrington, Illinois, couple's Nest cameras and began talking to their 7-month-old.
"I was shocked to hear a deep, manly voice talking," Arjun Sud told WBBM-TV. "My blood ran cold."
"[He was] asking me, you know, why I'm looking at him — because he saw obviously that I was looking back — and continuing to taunt me."
Come to find out the users had not changed the default password for the technology.